Welcome to Wilkes Martial Arts Perth
Wilkes Martial Arts and Fitness Academy is a full-time martial arts centre located in Myaree, Perth. Since 2002, our team of dedicated instructors have helped the city of Melville's children and adults to get fit and develop beneficial life skills such as confidence, coordination, self-defence and self-discipline.
By implementing techniques from a variety of martial arts styles, our students stay motivated in their training and can be effectively prepared for the reality of self-defence situations. Our programs give you the opportunity to become a well-rounded martial artist, as well as get fit, meet new people, learn a variety of skills and have fun while doing so.
Want to see the difference martial arts can make in your life?
Email info@wilkesacademy.com.au or call our friendly team on (08) 9330 3300
Our Classes
Classes at Wilkes Martial Arts Perth are a modern take on traditional martial arts. We instil values such as respect and discipline, but also aim to use that which is useful. Our main classes teach freestyle mixed martial arts, which uses techniques from Karate, Taekwondo, Brazilian Jiu-Jitsu, Kickboxing and more.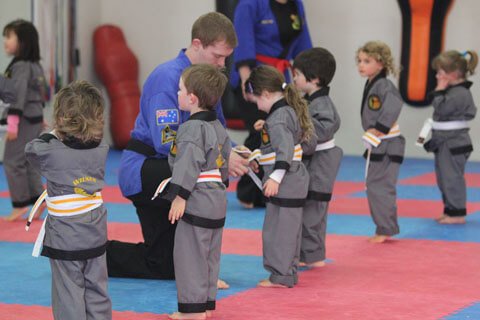 Adults Classes
Mixed Martial Arts, Brazilian Jiu Jitsu, group fitness and more
See Adults Classes