Kids 10-13 – Martial Arts Program
Most people do not realise it, but high achievers are not born, they are made. Our kids 10-13 year old martial arts program is developed to improve your child's fitness, confidence and self-esteem. The program incorporates teachings that are relevant to the challenges that children face at this age.
By joining our family, you can put our tried and tested skills to work for your child. Our upbeat and exciting classes keep students motivated, and they will benefit from the positive learning environment. The instructors are enthusiastic, approachable and great role models for kids 10-13.
Our classes are focused on the participants developing the required skills that really put them in a solid mindset to succeed. Your child will thoroughly enjoy the nature of our classes as well as develop self discipline and focus. We have discovered what we consider to be the perfect balance between fun and discipline to keep young teenagers interested, but also to develop them into upstanding adults.
We aim to equip every single one of our students with the tools to rise to life's challenges and become the best that they can be.
If you have any questions, please contact us on 9330 3300 or email us at info@wilkesacademy.com.au and our team will be more than happy to help.
See our current timetable
Before I came to Wilkes Martial Arts I didn't have very much confidence, now I have a lot more confidence and I feel a lot fitter and healthier! I think it is a great place to go because it teaches you to be more respectful and disciplined. They also teach you how to defend yourself if you are in trouble.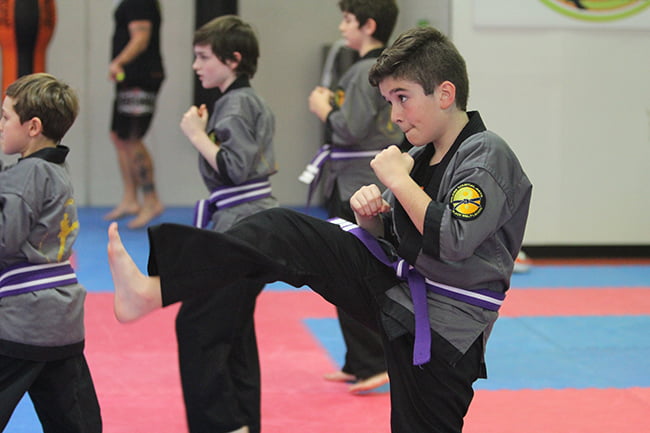 Class Times : 10-13 Year Olds
4.45pm – Monday to Thursday
9.45am Saturday