Beginners Martial Arts Classes – Myaree, Perth
First things first: You should congratulate yourself on taking such a big step!
Many of our adults have told us that thinking about starting martial arts was an intimidating experience. Our instructors are 100% committed to helping you overcome this first obstacle and any obstacles that arise in the future. We have a dedicated beginners-only martial arts class which runs twice a week at 6:20 pm (please refer to our current timetable). Our adults beginners classes are designed to get your foot in the door, slowly increase your fitness and flexibility, and teach you basic martial arts techniques. If you  do have previous martial arts experience, please let us know.
Your instructor Mr. Paul Brook is not only friendly and approachable, he is a talented martial artist and a great teacher. He is highly supportive and makes getting started into martial arts a great experience. Even if you have not taken part in fitness training in a long time, you can take small steps, challenge yourself and improve your life! 
At Wilkes Martial Arts, we aim to accommodate for everyone; including different ages, shapes, sizes, gender and backgrounds. We pride ourselves on being politic free and are highly understanding of people from all walks of life. We are here for one reason, and one reason alone: To help you become a better you. What does better mean? Well, that is a question that only you can answer.
Most people join our adults martial arts classes for the following reasons:
To become fitter
Improve flexibility
Lose weight
Meet new people
Learn self defence
Escape everyday pressure and do something for themselves
Whatever the reason you are considering martial arts training, please come down and meet the team. Don't be worried about misconceptions that make us out as big scary black belts – we are here to help and will be there for you through every challenge! If you  do have previous martial arts experience, please let us know.

We have two rules that we abide by and they are: Treat others as you wish to be treated.
Learn from the person above you and teach the person below you.
We look forward to hearing from you soon. Give us a call on 9330 3300 or send an email to info@wilkesacademy.com.au and we can help you become a healthier, stronger and better you!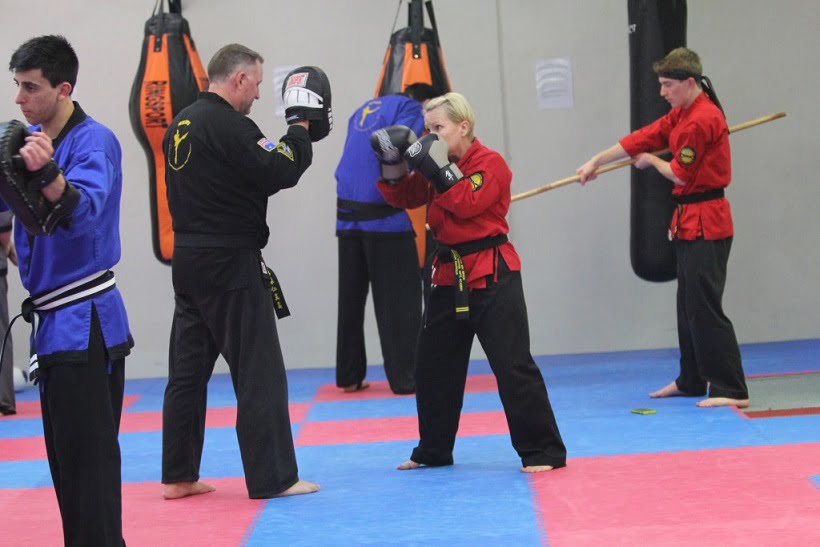 Get your FREE 7 day trial now!